AGES
Our CASA Program accepts children 2.6 years to 6 years of age.
ATTENDANCE
5 days a week, full-time program
"At three years of age, the child has already laid the foundations of the human personality and needs the special help of education in the school. The acquisitions he has made are such that we can say the child who enters school at three is an old man." – Maria Montessori
Our Casa Full Day Program begins at 8:15 am and finishes at 4:30 pm, with student drop-off beginning at 8:15 am.  Children enrolled in this program are exposed to extensive enrichment in both academics and the art.  These art programs, like the core activities, are not considered recreational activities but rather intensives. Full performance opportunities are included with this program.  Lunch and morning and afternoon snacks provided.
Before School Extended Care*
7:30 – 8:15 am
After School Extended Care*
4:30 – 6:00 pm, additional late pm snack
Program fee includes lunch, as well as morning and afternoon snacks.
*Before & After School Extended Care are offered at an additional fee.
ABSENCES/VACATIONS
Should your child be absent from school due to illness, vacation, or for any other reason, please contact the school by email enquiringmindsmontessori@studio24.com.bz or by phone (416) 298-9938 to advise the Office. Please note that fees will not be refunded or waived due to student absence for any reason.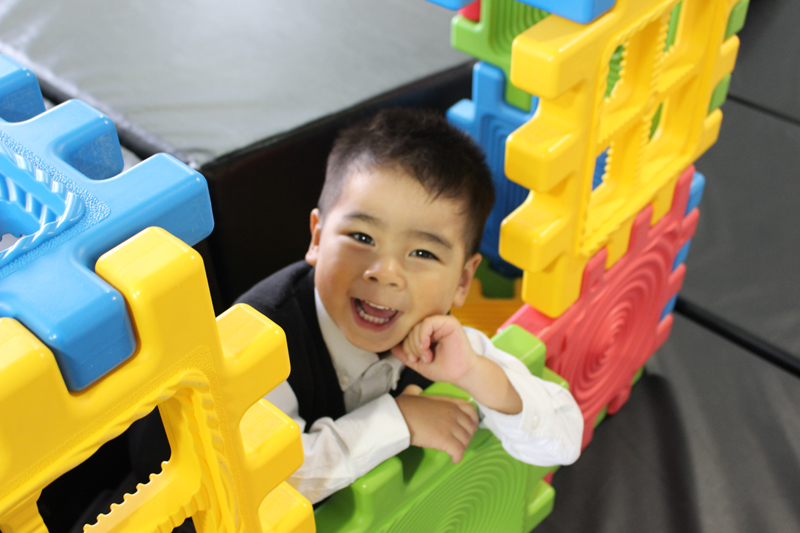 Casa Curriculum
The Casa curriculum in a Montessori classroom is divided into five areas:
Practical Life, Sensorial, Language, Math and Culture. Casa students access each area of study during Montessori work periods. Lessons are given to the children individually or in small groups when they demonstrate readiness and interest. The success of Montessori education in all five areas of study for the young child is a result of an approach which begins with concrete experience then moves the child toward the abstract. The Montessori materials cater to the young child's natural inclination to touch and do.
Montessori Academic Curriculum
The Montessori Academic Program is an introduction to the Montessori method of education. The program is carefully designed to provide an environment furnished with materials and activities scaled to the child's size and abilities furnished with tactile apparatus for developing fine motor skills. The children engage in play and learning activities which are fun and educational focusing on the child's individual stage of development and readiness while benefitting form small class sizes with a low teacher: student ratio. Outdoor play provides the child with opportunities to develop gross motor skills, social interaction and fresh air. Circle activities include themes, songs and movement giving the child a valuable opportunity to develop socialization skills and speaking skills. In keeping with Montessori philosophy, all activities aim to assist the child in acquiring independence.
Practical Life
The purpose Practical Life is to assist the child to gain coordination of movement, help to acquire independence and adapt to real world activity. Activities such as pouring, sweeping, cleaning and sorting are examples of Practical Life activities which the child is free to choose during Montessori work periods. Children will be presented with lessons on each activity when they demonstrate an interest and readiness. Practical Life activities contribute to their growth, intellect and concentration thereby helping him/her to develop an orderly way of thinking.
Sensorial
The purpose and aim of Sensorial work is for the child to acquire clear, conscious, information and to be able to then make classifications in his environment using specialized Montessori Sensorial apparatus. Activities are designed to provide the Casa child with opportunities to explore his/her environment through the senses. Sensorial exercises cover the wide range of qualities that can be perceived by the senses; soft, hard, cold, hot, large, small, wide, narrow, rough, smooth etc.
Language
The purpose of the Language area in the Montessori classroom is to develop the child's acquired verbal skills and explore written forms of language. His/her sensitive period for language in the Casa stage permits the child to fully articulate thoughts, express him/herself in writing, read with ease, and have a full comprehension of the thoughts of others. Using the Montessori materials, the Casa child will be exposed to recognition of sounds, development of words, formation of sentences, concepts of rhyme, spelling, reading, parts of speech and more. The degree at which the child progresses is only limited by their individual readiness and interest.
Mathematics
Mathematics is the product of the human intellect. Young children are attracted to numbers which are all around them. The Montessori mathematics curriculum explores concepts such as pattern, sequence, order, quantity, symbolism through usage of the Montessori materials. When ready, the Casa child will be exposed to the mathematical functions of addition, multiplication, subtraction and division. As each concept is grasped from a concrete level, the child transitions to the abstract.
Culture
The Cultural area of the Montessori Casa curriculum includes science, geography, history, art, music and movement. The study of Cultural subjects provides the child with the opportunity to explore their place in society, understand similarities between their own culture and others thereby developing tolerance and respect for differences. Learning these concepts by working with their hands contributes to a development of the intellect and increases curiosity about the world around them.